︎︎︎︎︎RESIN!︎︎︎︎︎AWW YISS︎︎︎︎︎SILLY NONSENSE︎︎︎︎︎TINY DILDOS︎︎︎︎︎NATURE!︎︎︎︎︎WHAT?!︎︎︎︎︎GIMME GIMME
Resin: POND LIFE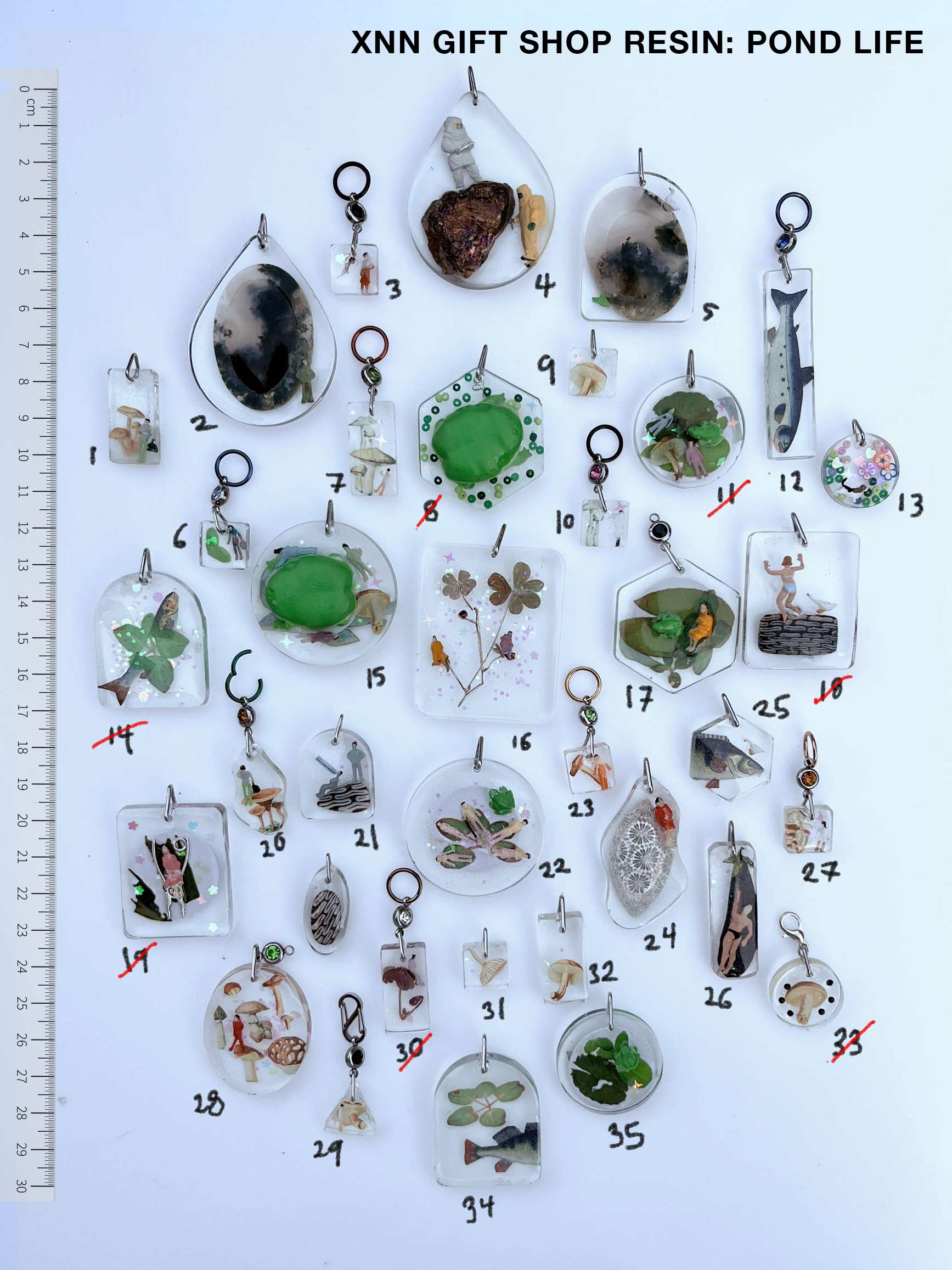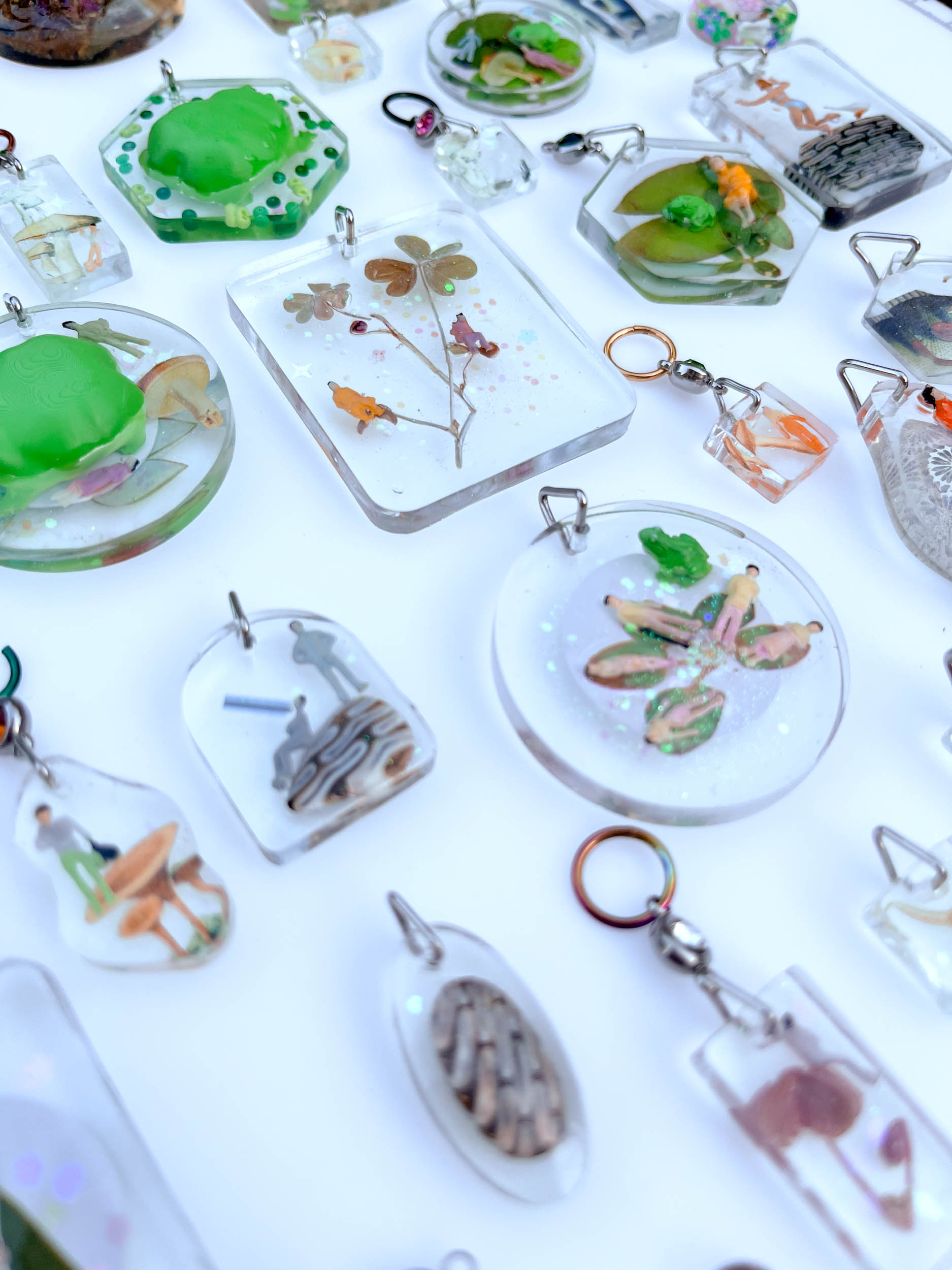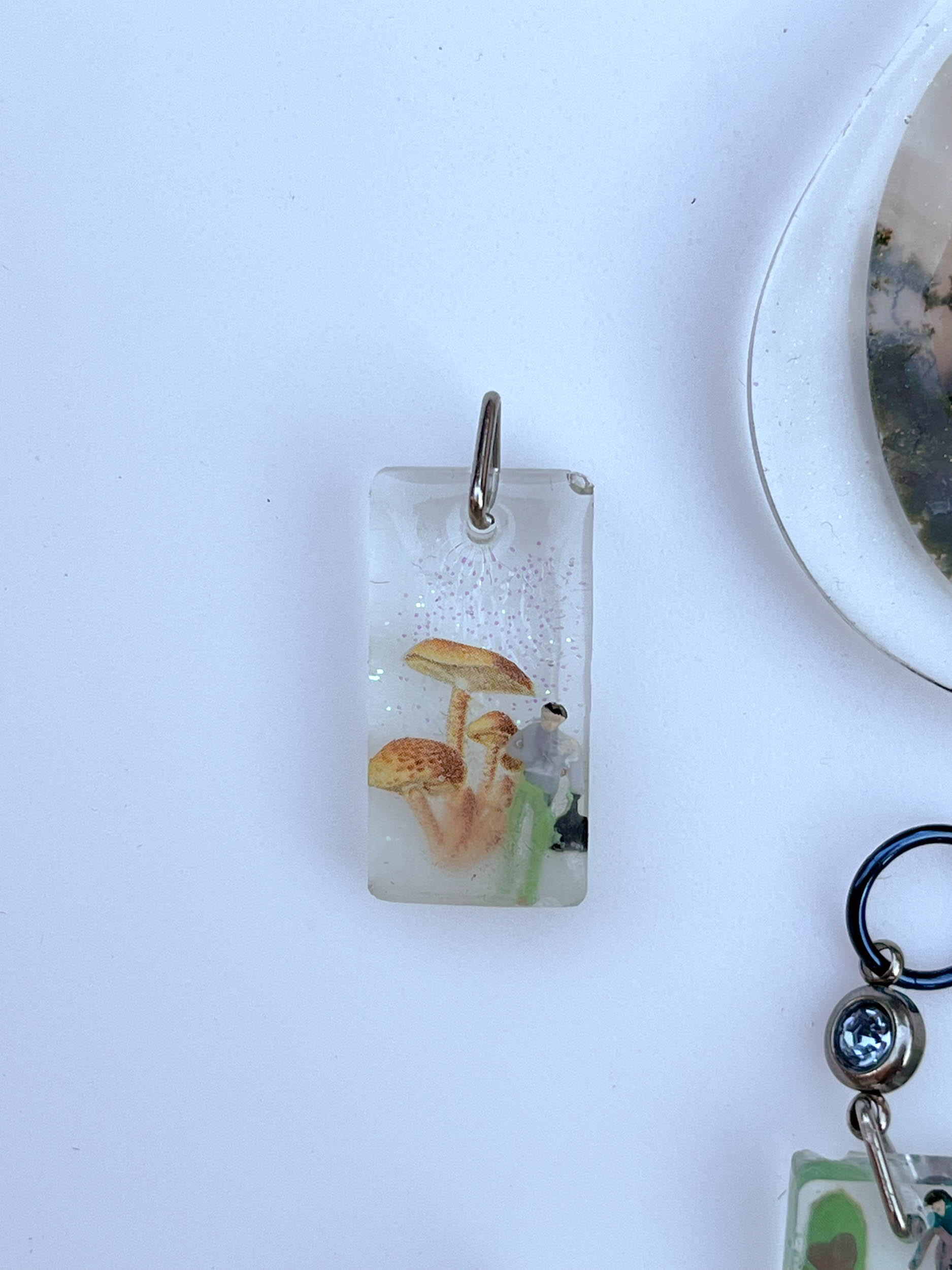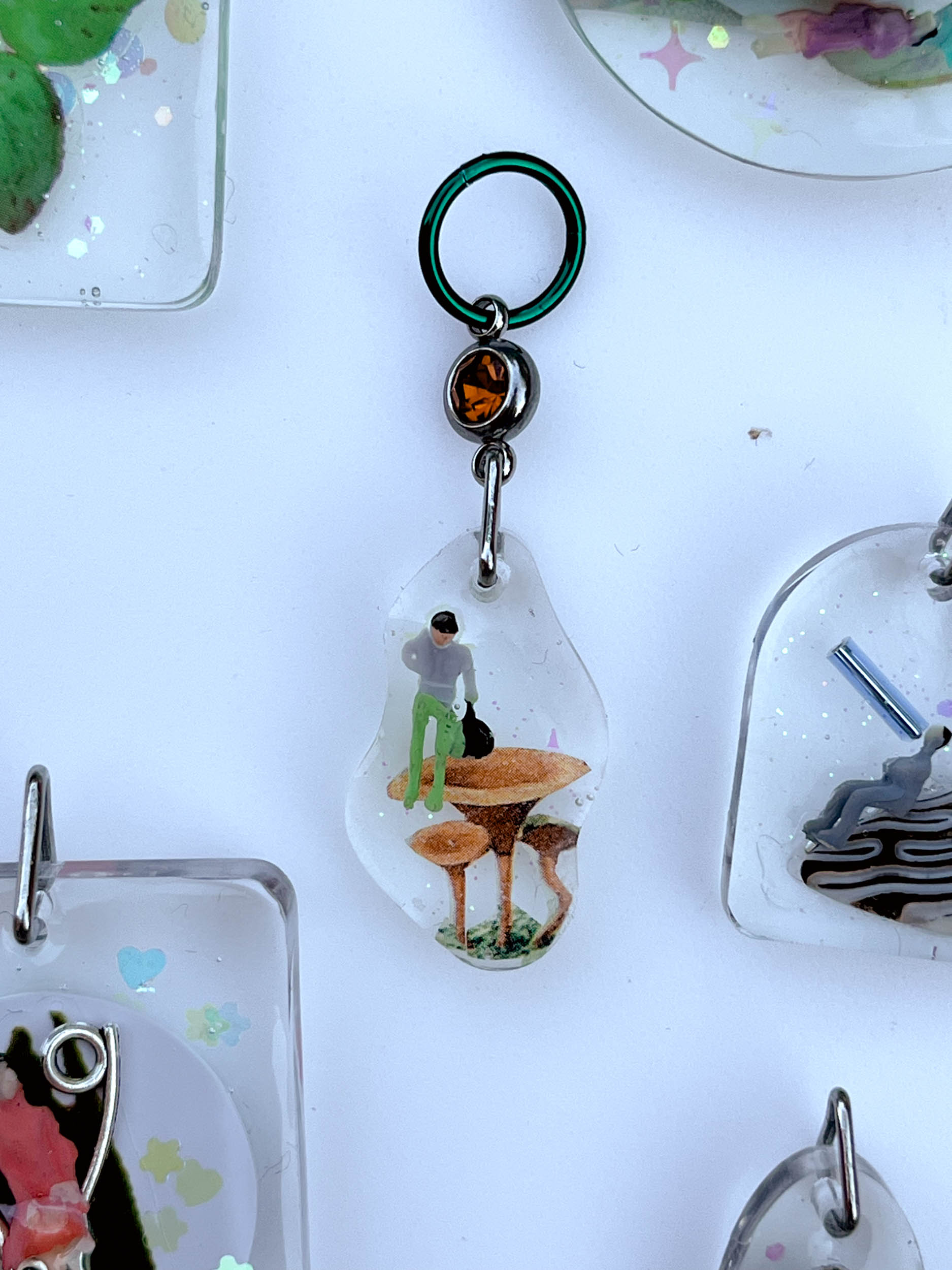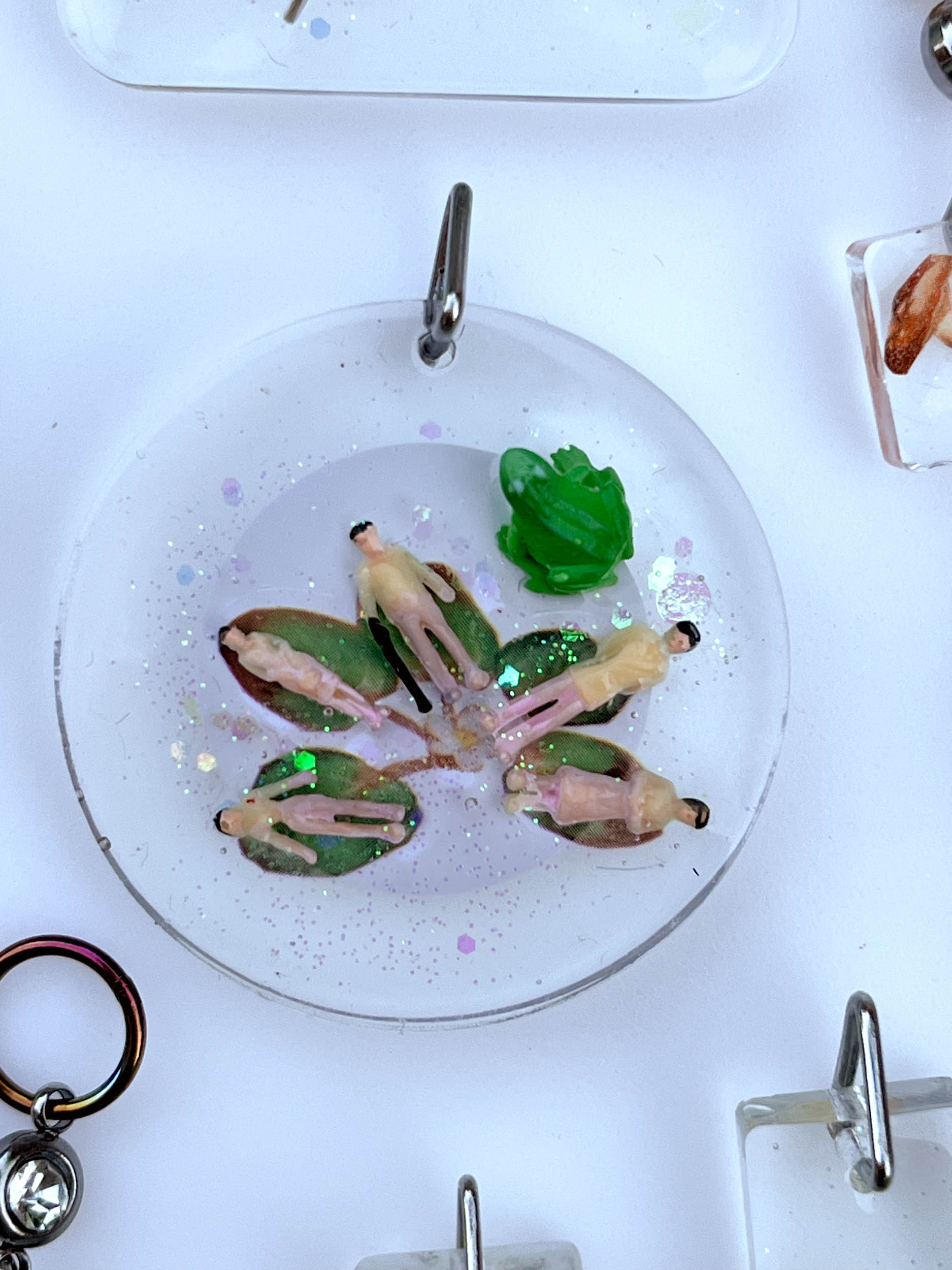 ---
Whether you're a nature enthusiast, an art lover, a hedonistic smut collector or someone who simply adores the unique and unconventional, these pendants are your gateway to a world of natural nonsense and delightful daydreams.

Please note that as each pendant is handcrafted, there may be slight variations and imperfections, making your piece truly one-of-a-kind.

Features:
🌿Sizes: From the tiniest at around 12mm at it's longest side, to the largest measuring 50mm long.
🌿Earrings: Our small charms will arrive with a hinged ring made of surgical steel, which seals as a clicker. You can wear them in your ears or piercings or clip them on to chains, necklaces or friends.
🌿UV Resin for Longevity: Crafted with UV resin, these pendants are built to withstand the test of time. Say goodbye to yellowing and hello to enduring beauty.
🌿Details: Inside each pendant, you'll find a mesmerizing array of beads, iridescent glitters, and recycled materials, all coming together in harmonious chaos. 3D printed objects and miniature architectural figures add joy that's sure to spark conversations and curiosity.