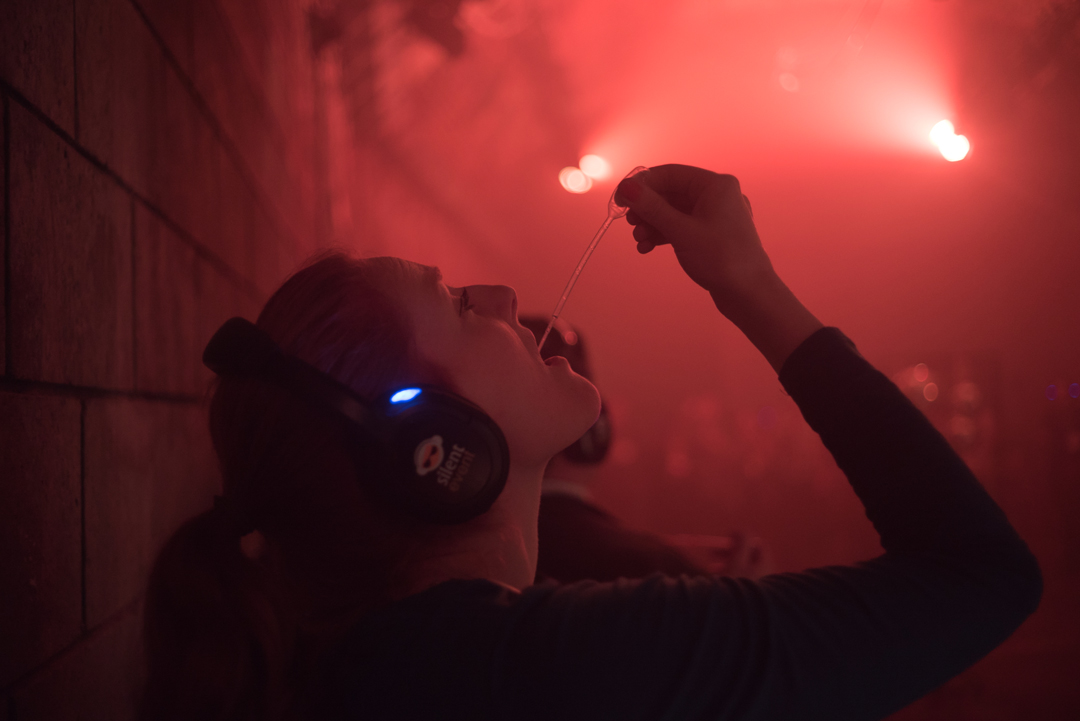 THE OBSERVATORY

The Observatory, a multi-sensory experience to understand human emotions from the perspective of someone who does not feel them. Audiences are 'The Passive Observers' brought in to The Observatory to sample six cocktails derived from liquid extracted from a person who can feel, induced in to a heightened state of emotion.

Audiences dripped the cocktail on to the tongue with a pipette.

These cocktails were combined with binaural beats, delivered through wireless headphones and audiences observed a performer who represented heightened emotions.

The Observatory won Vault Festival's
SPIRIT OF THE FESTIVAL" AWARD 2015


The Observatory was the seed of our company Runhoratio. Using digital and interactive elements, we aim to ignite all of the senses. The collective are made up of young designers from non-theatre backgrounds.


COCKTAILS SIMULATING HUMAN EMOTIONS.
Relaxation
Numbing, sweet, purple
V.S.O.P. Courvoisier Cognac,
Agwa de Bolivia herbal coca leaf liqueur
Krupnik honey liqueur


Sadness

Dry, cold grey
Pecan nut infused Stolichnaya vodka
Noilly Prat vermouth


Passion
Thick, sticky, unnervingly savory, blue
Advocaat
Liquid hickory smoke
Champagne reduction inflused Stolichnaya vokda


Fear
Face scrunchingly sour, pitch black
Tanquery Rangpur gin
Cointreau orange liqueur
Citric acid


Joy

Overwhelmingly sweet & floral, green
Gilbert Miclo Rose liqueur
St Germain Elderflower liqueur


Anger
Warm, tangy, spicy, red
Jose Cuervo Anejo Tradicional
Kalhua coffee liqueur
Thai green chilli infused Spirytus
Mozart Chocolate Bitters
What's the point of it all?
Analysing how emotions could manifest through synesthesia. Swap feeling with taste, combined with binaural harmonics tuned to different states of alertness.

TEAM
Set
Daniel Errey & Thomas K Shannon
Performance Design & Latex Costume Design
Lauren Bridle
Film (Promo)
Alexandre Do
Film (Live)
Will Hazell
Cowritter
Lloyd Ryan Thomas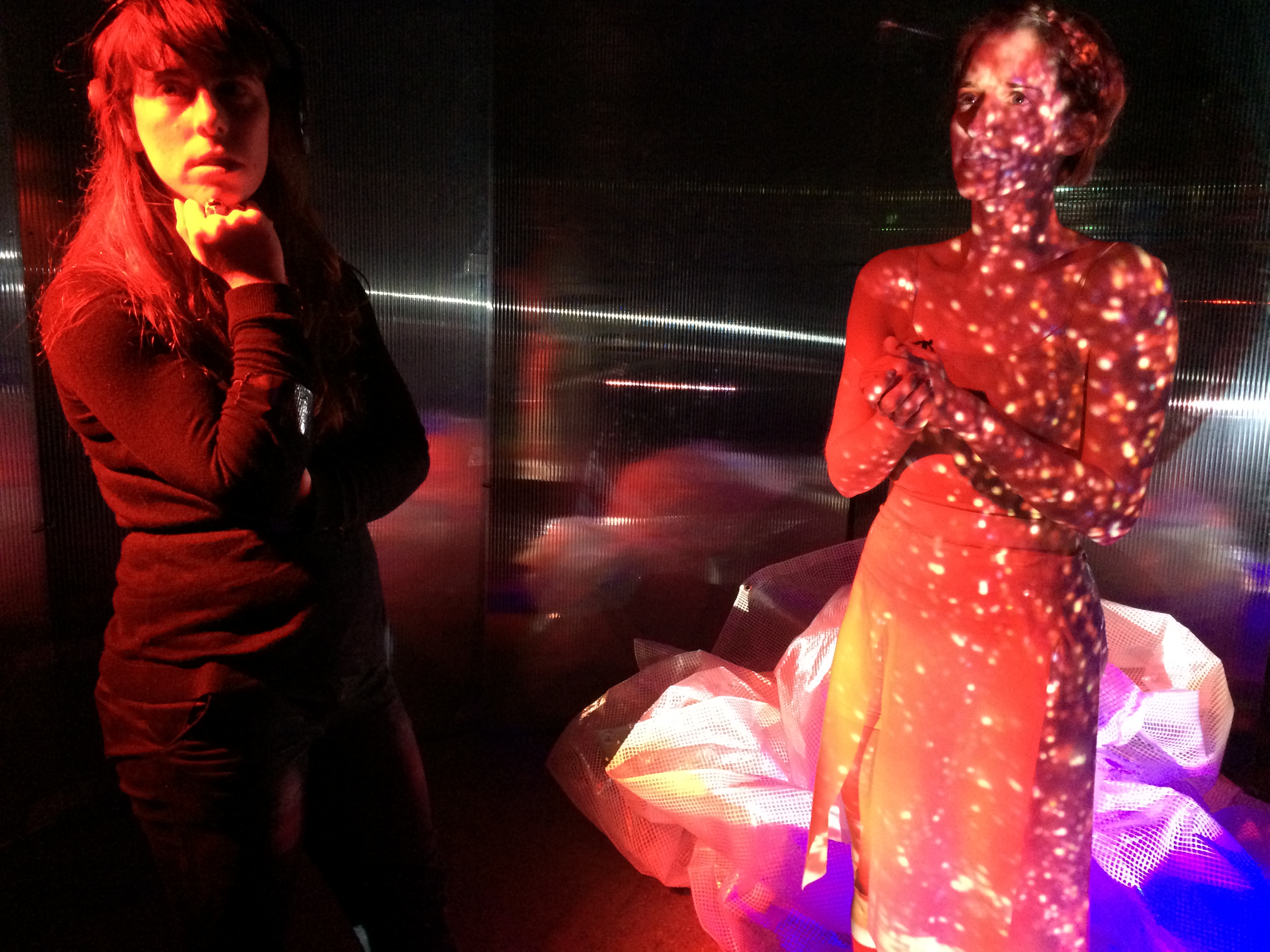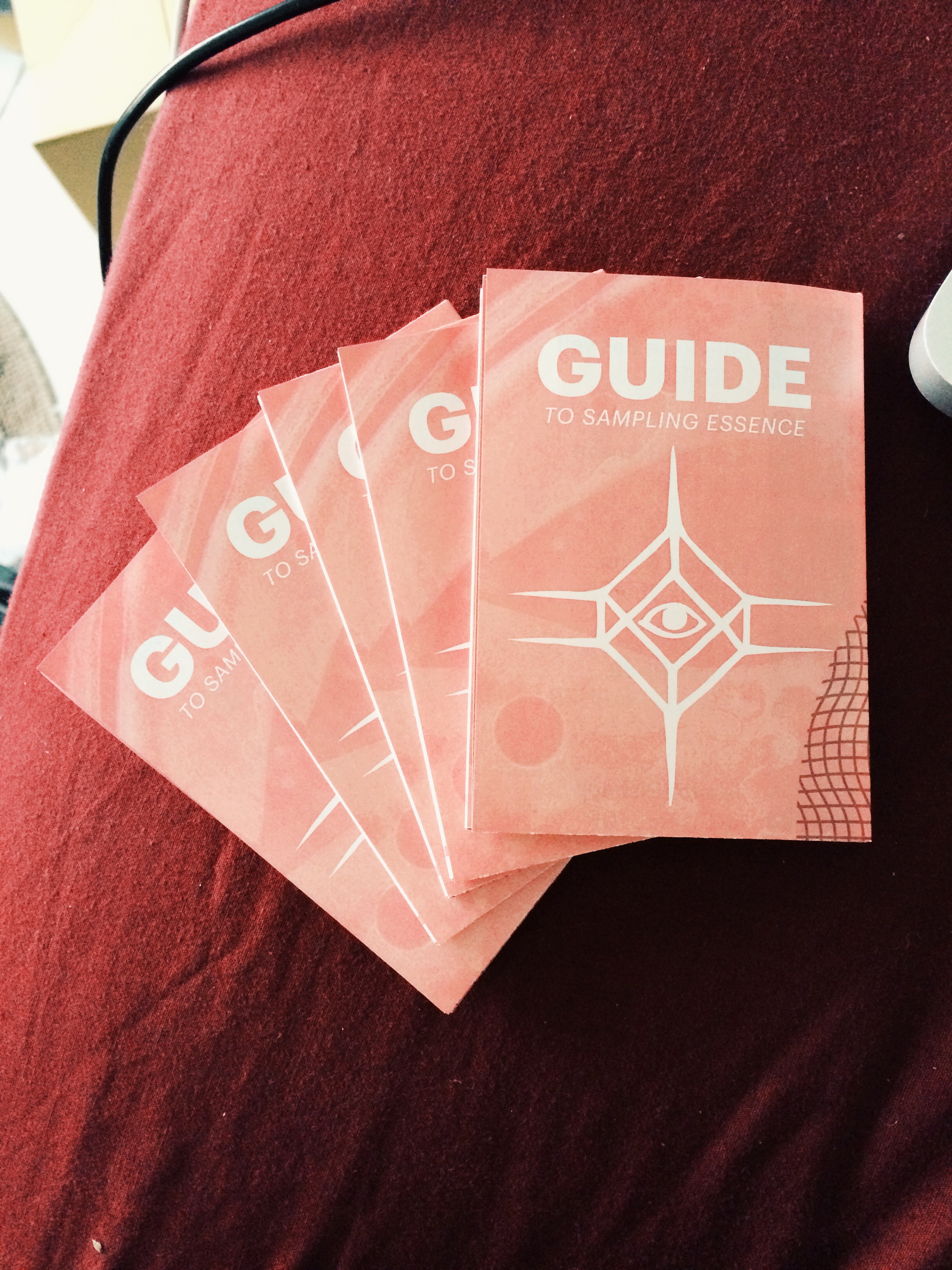 Director/Designer/Producer
Sofi Lee-Henson
Performance
Ellie Rose Boswell, Adam Wittek & Ragnar Petursson
Sound Designer
Emmett Glynn
Assistant Producer
Sophie Kendrick
Lighting Designer
Saulius Peter Valiunas