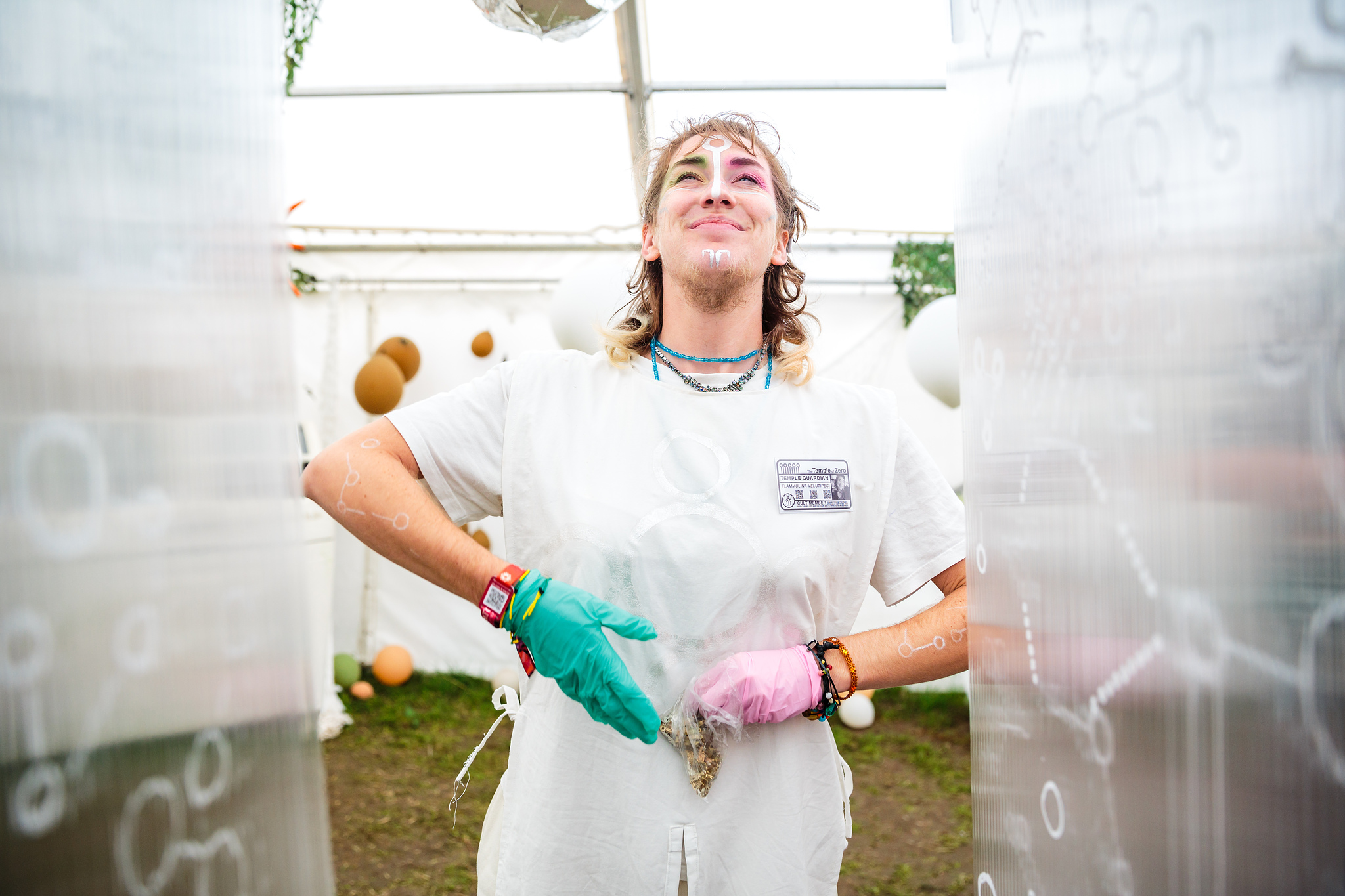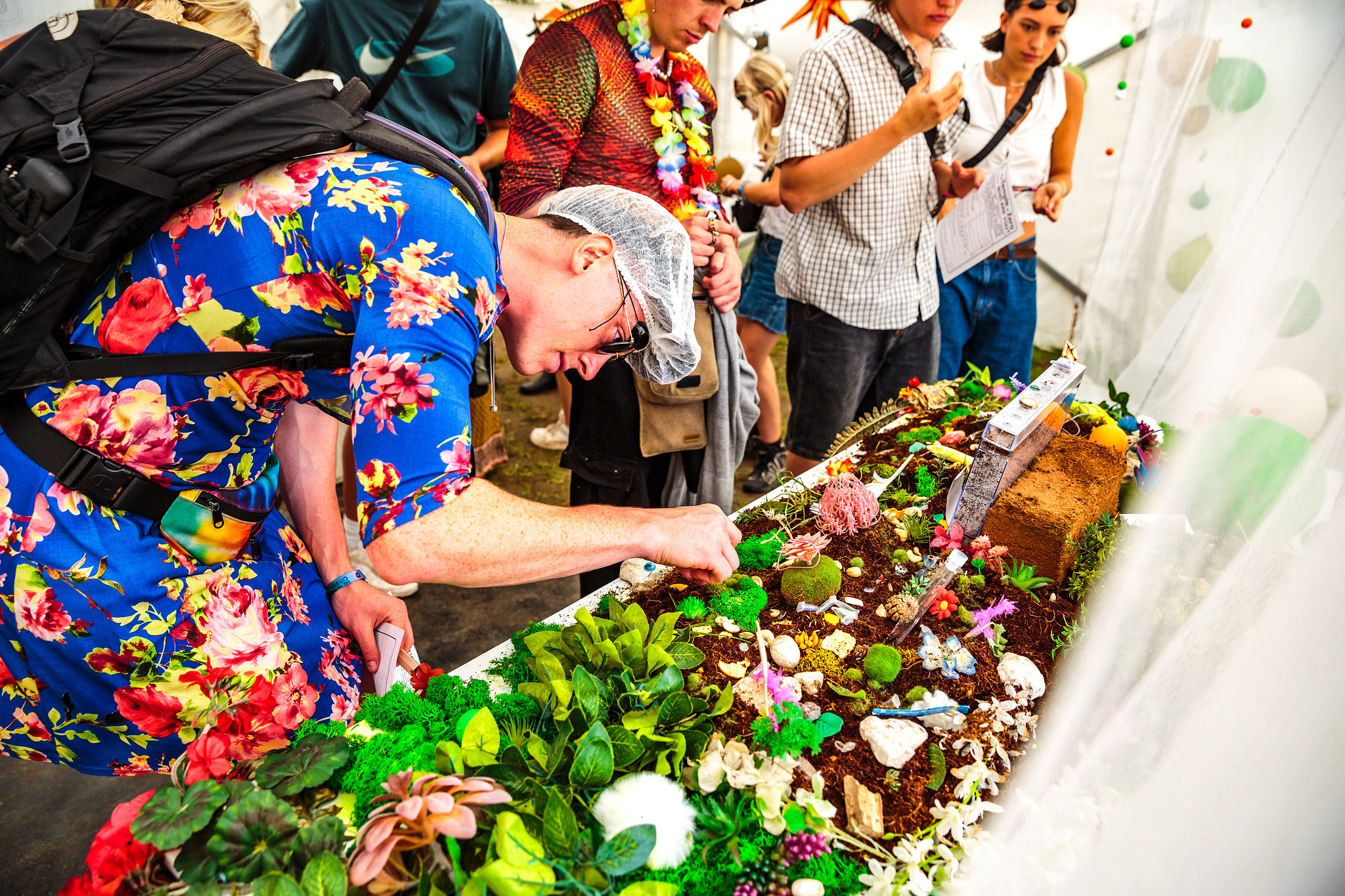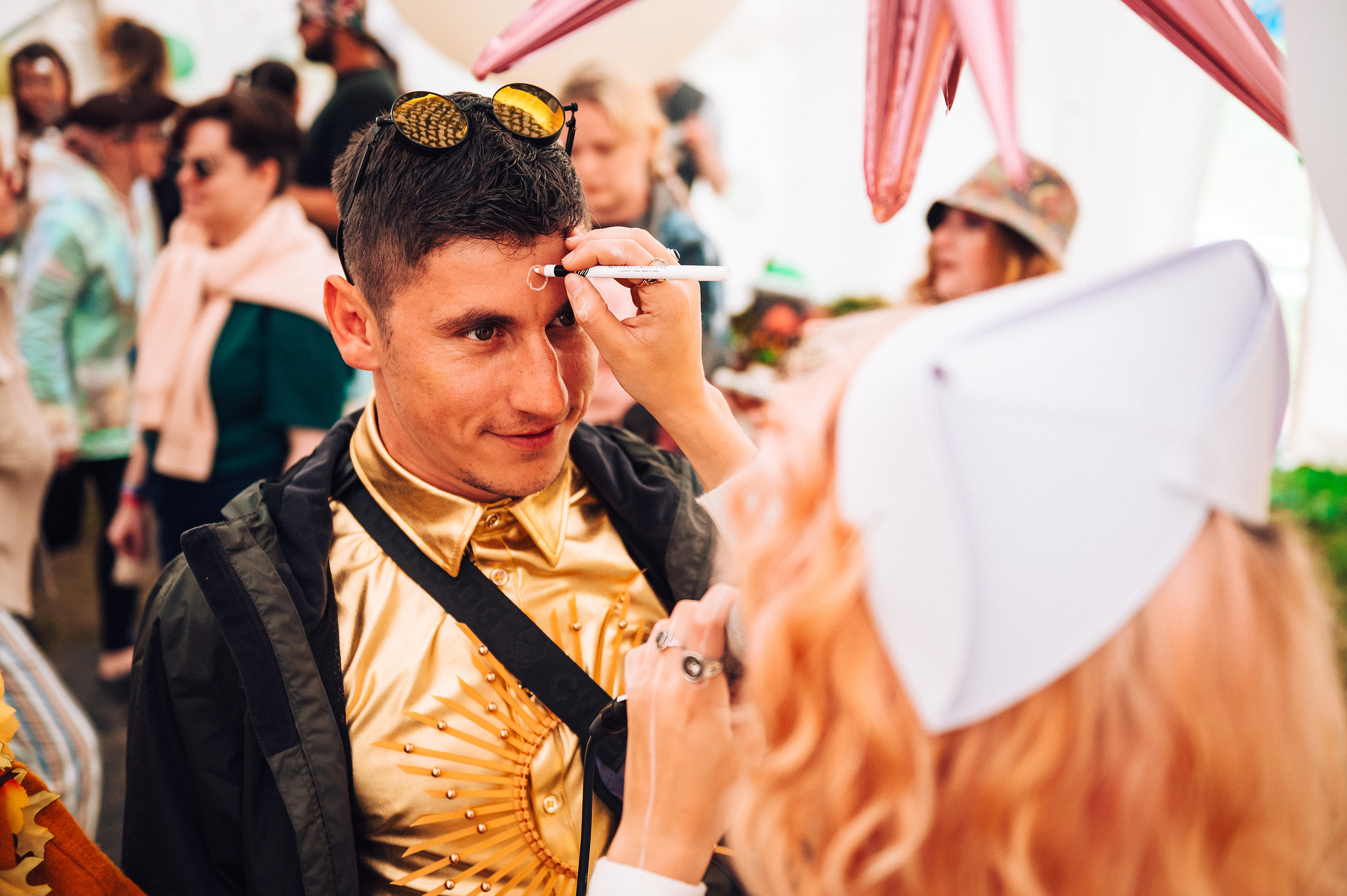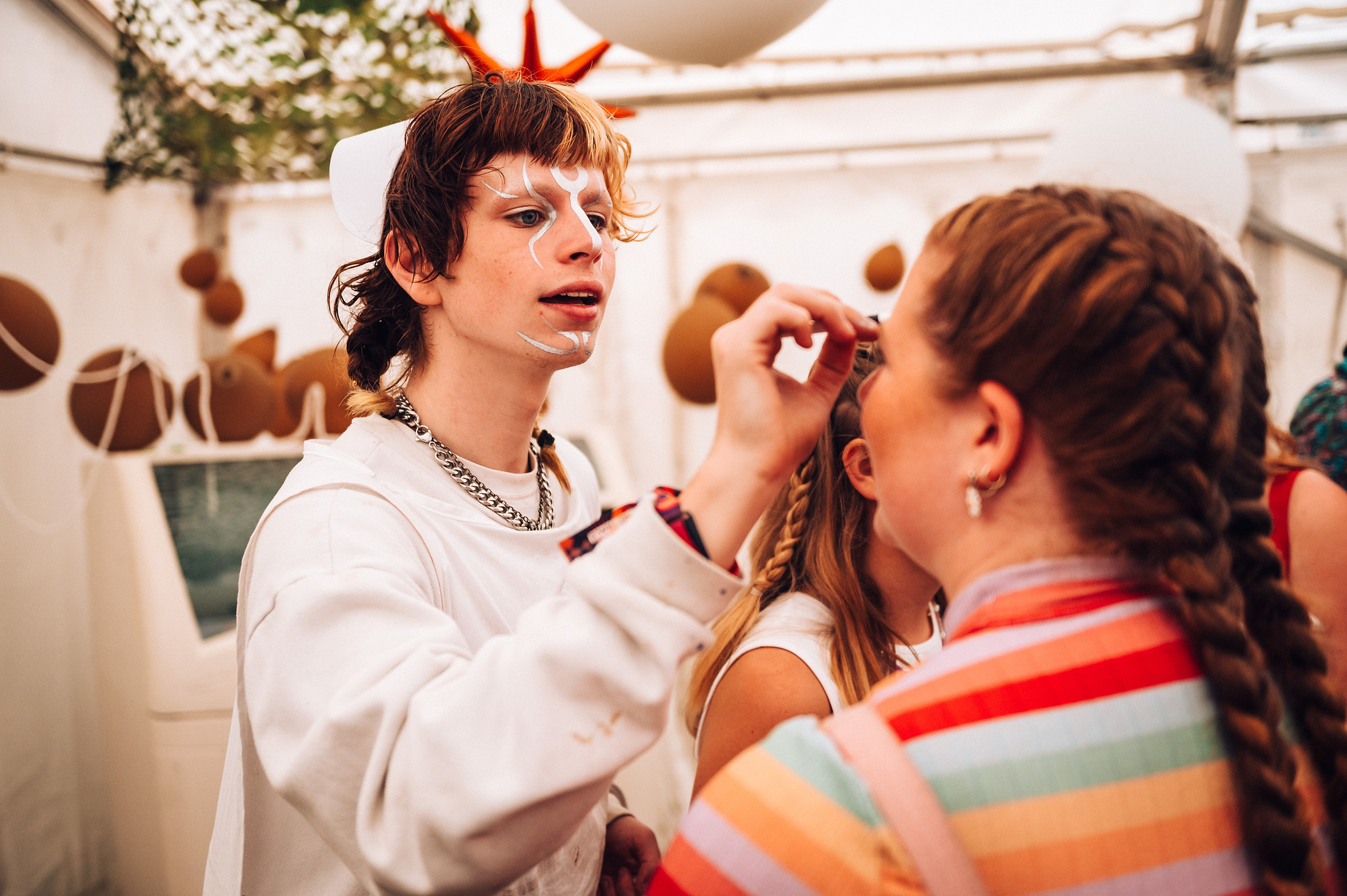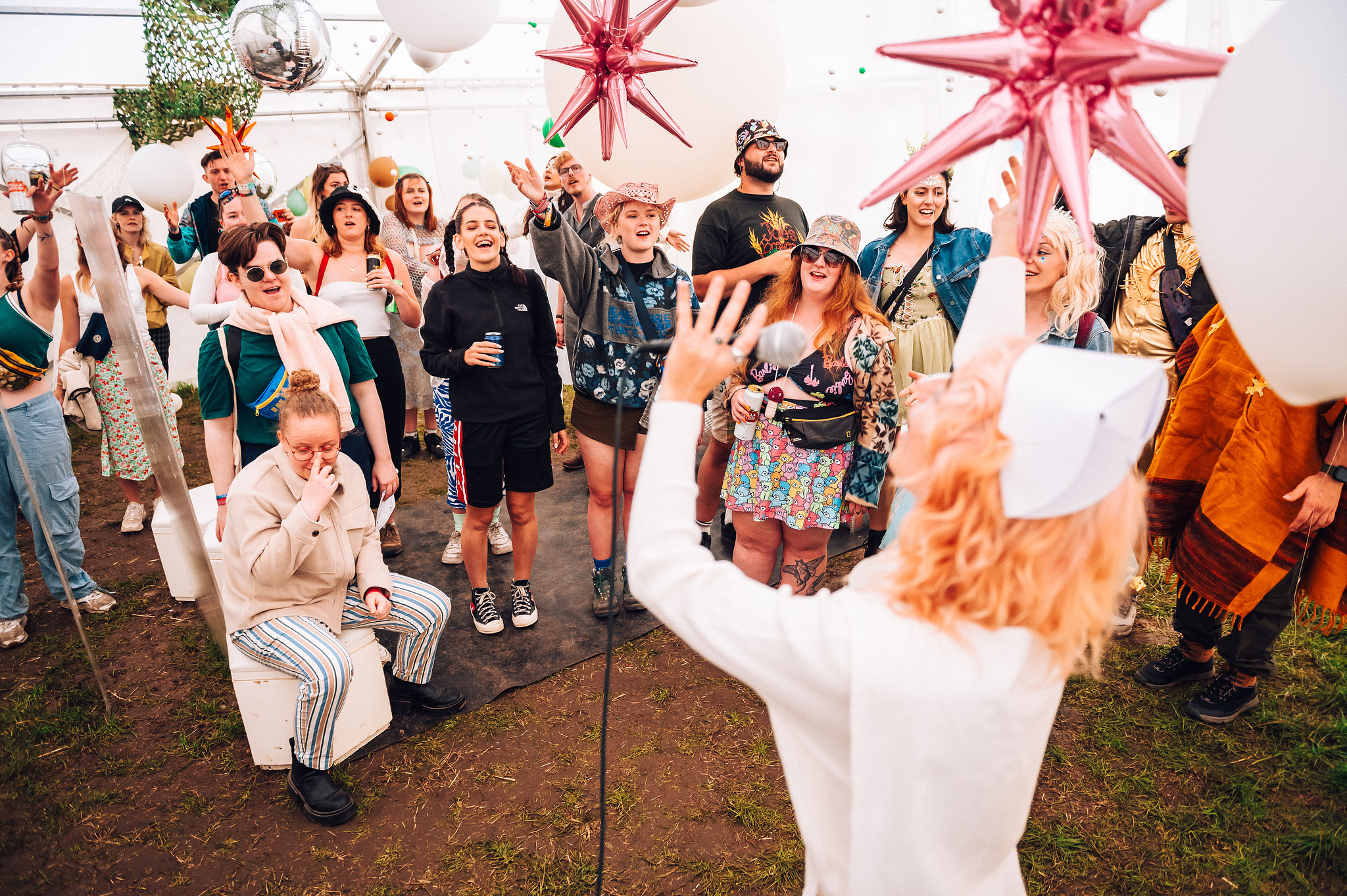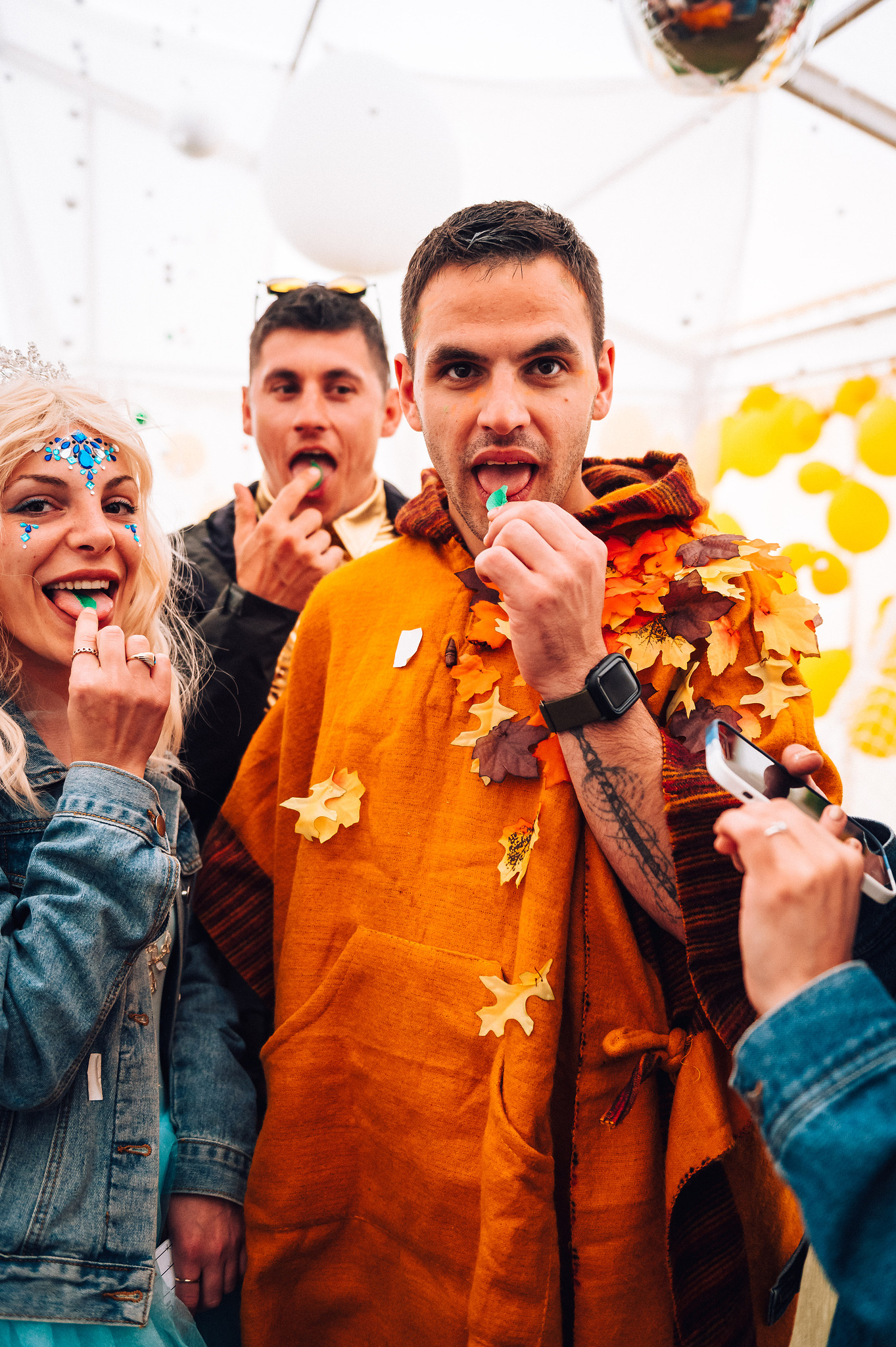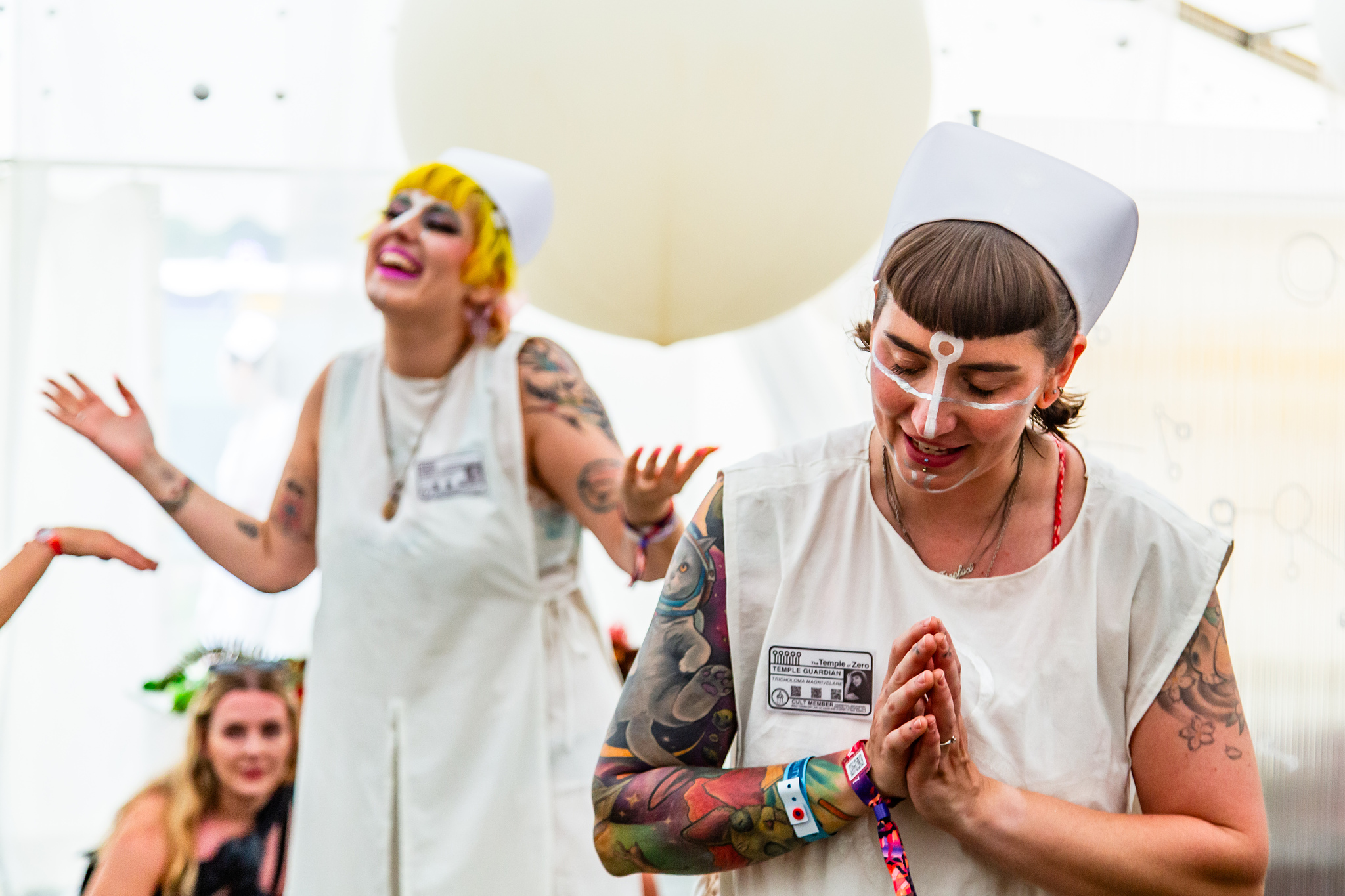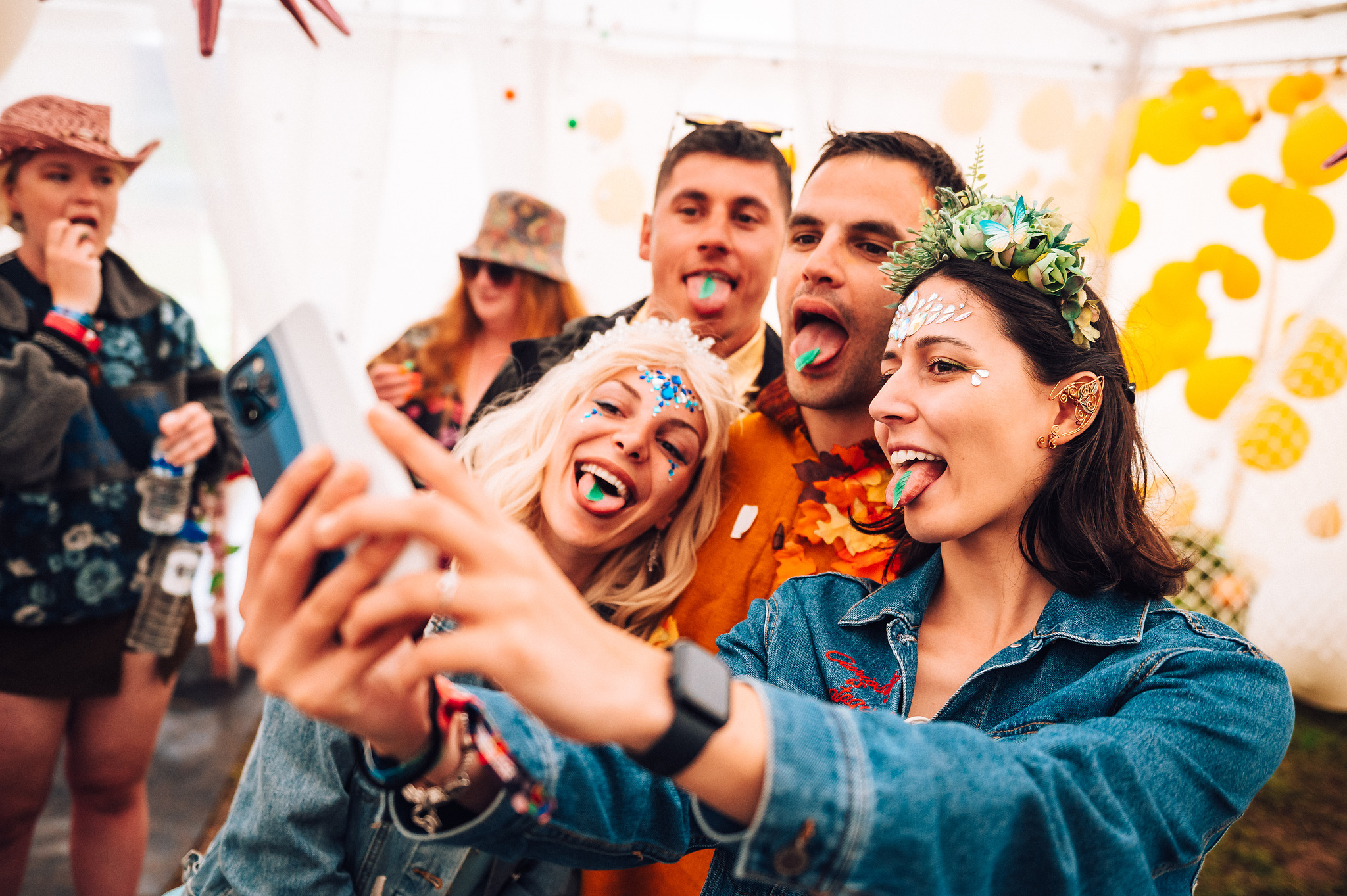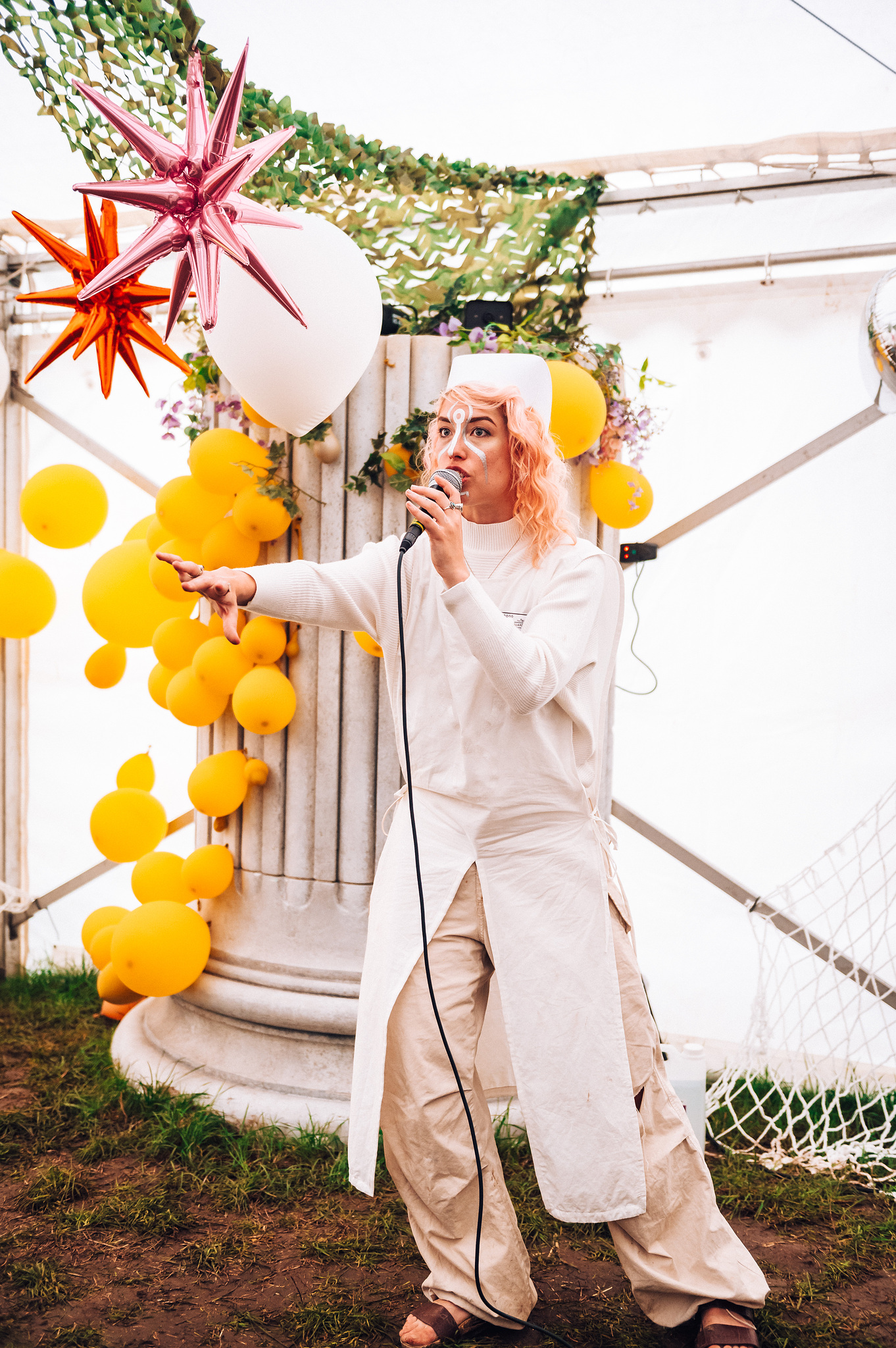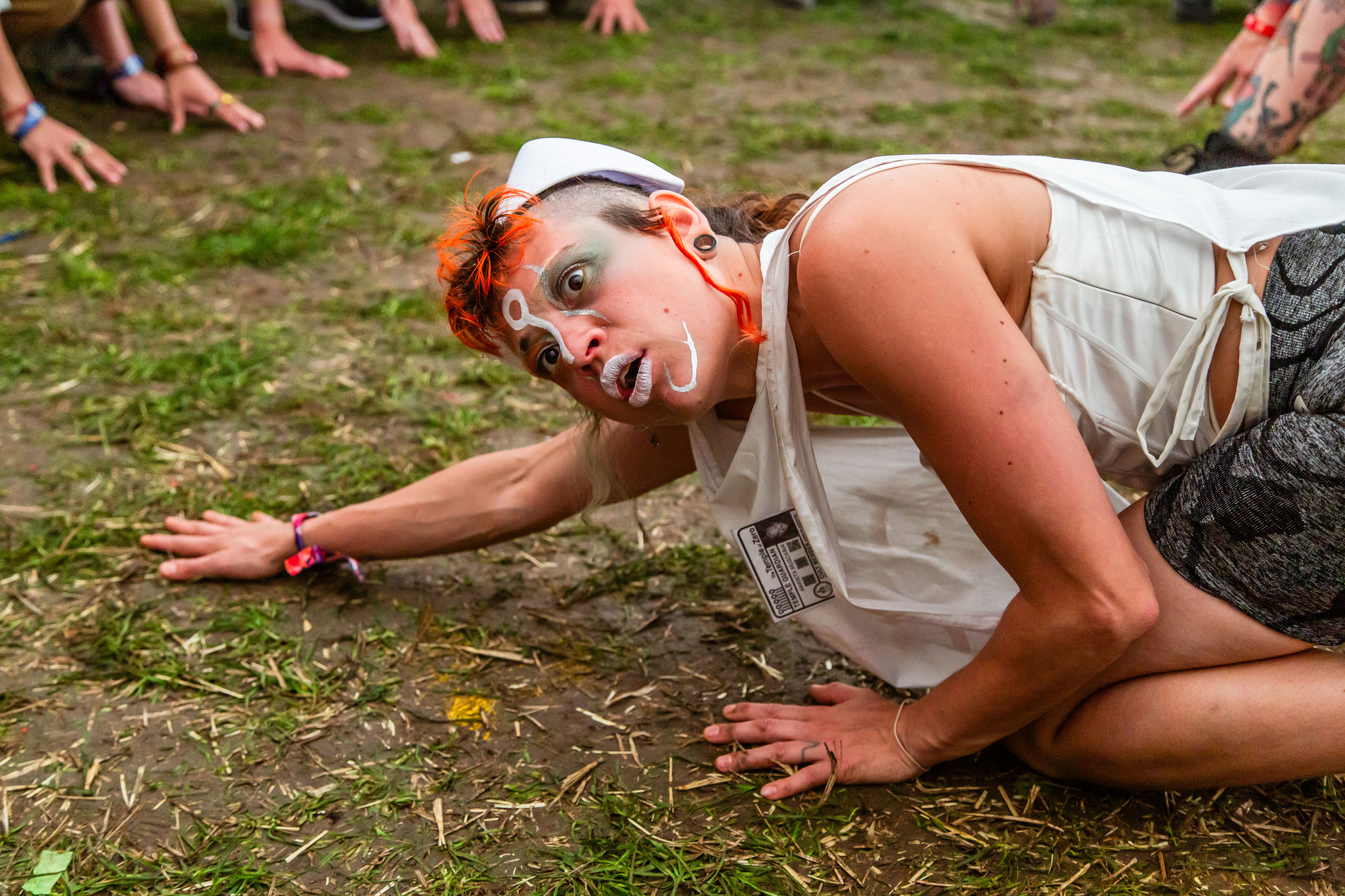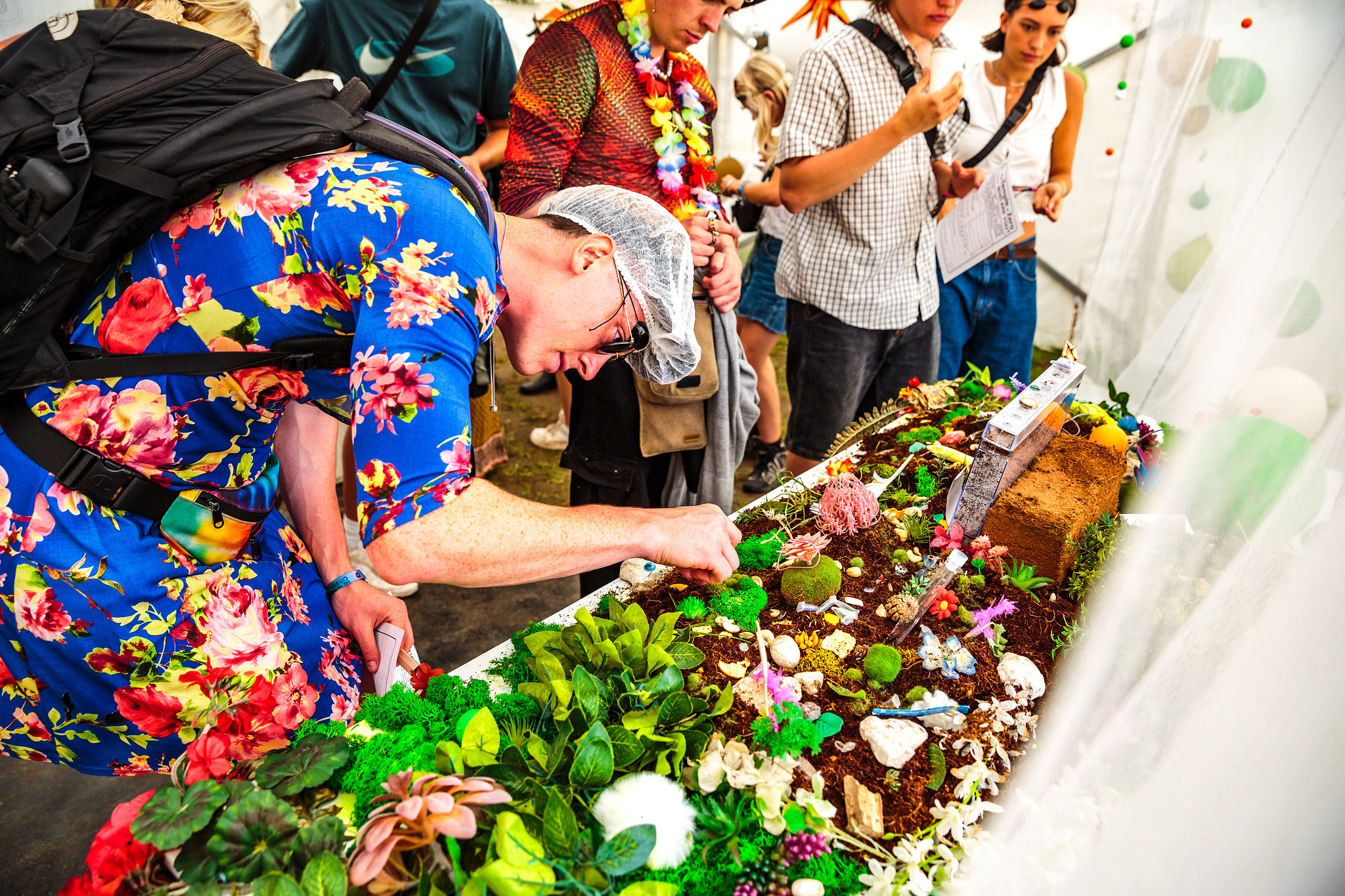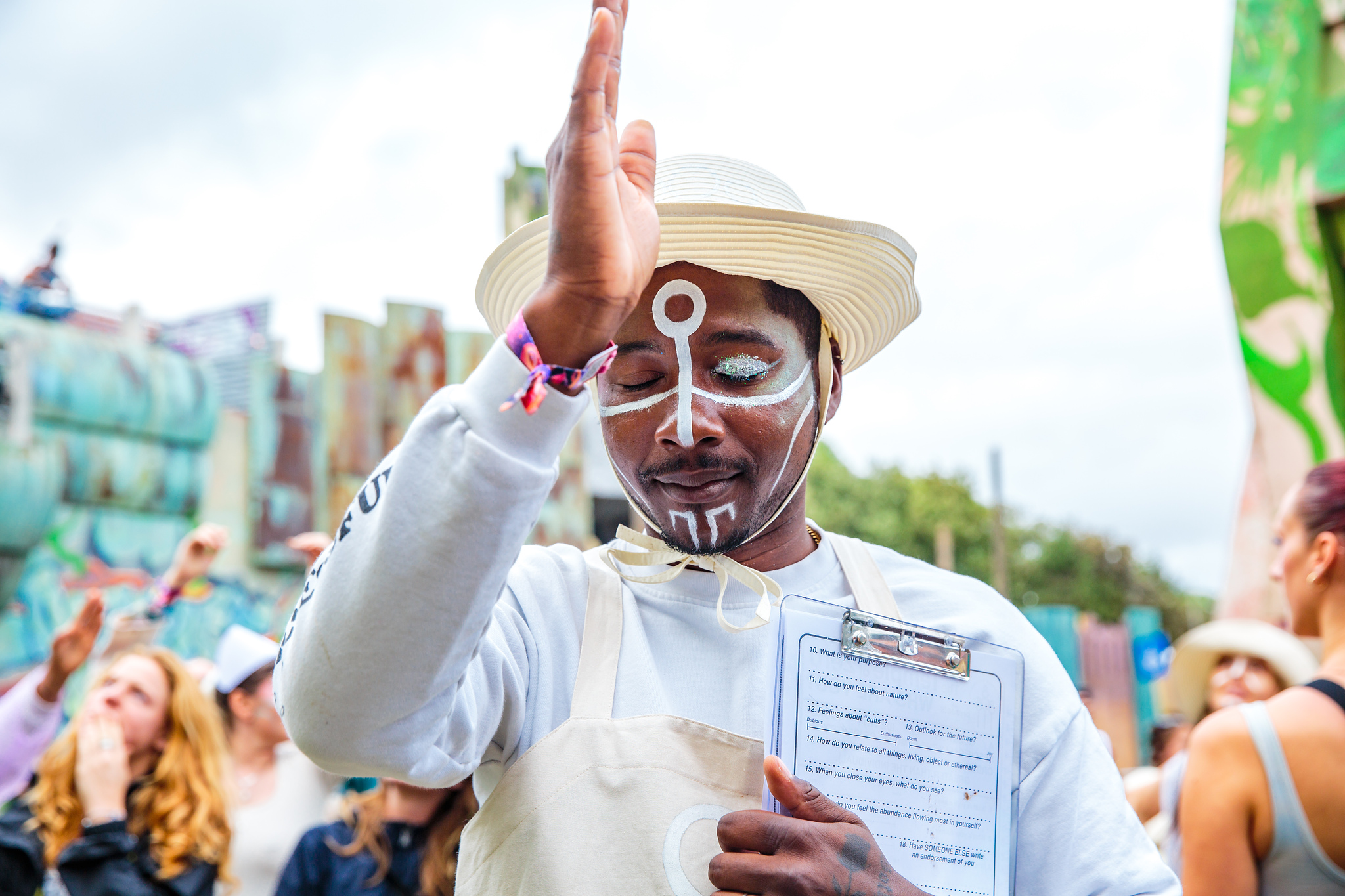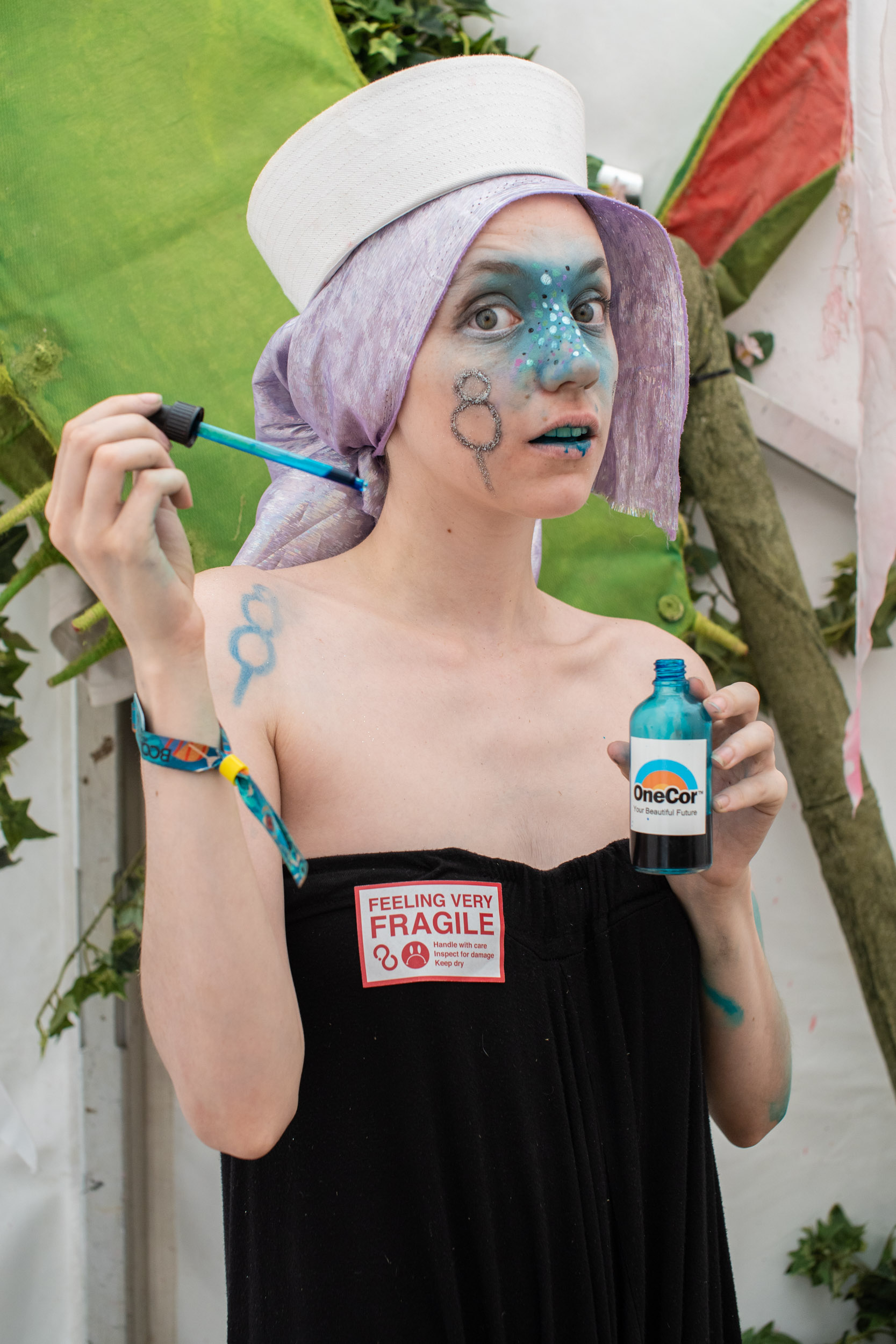 At BOOMTOWN 2022 & 2023
THE TEMPLE OF ZERO / THE CULT SPA
If you are not living in the now, you're defining yourself by the past identity you have built or others have built for you, or if you're stuck in the future, you play a movie in your head and continually reaching for something that doesn't exist or fearing it will turn out differently.
Have you tried turning it off and on again? Enter The Temple of Zero, allowing you to connect to yourself, to each other, and THE WIFI through The Cult Spa. Tap in to the root of all things, via the great mycellium network, found below Botanica district and stretching out across the whole city.
The Cult Spa is a space to disconnect, to reset, to hydrate. 15 minute experiences. Step away from the chaos of Boomtown to a place of stillness and silliness.
TEAM
Director/Designer/Producer
Sofi Lee-Henson
Temple Guardians 2023

Alyx Harrington
Alice Bradley
Bethany Burgoyne
Carl Dolamore
Celia Linnett
Christina Cushing
Daisy Molony
Dan Burman
Erin Douglas
Fay Parsons
Inês Soledade Baptista Pissarro
Ivy Lamont
Julia Sparkle
Katie Hartshorne
Kelsey Yuhara
Kiki M. Febbraio Saetta
Laura Armstrong
Laurel Dougal
Loe D'Arcy
Louise Goodfield
David Morley
Nic Denyer Locke
Noah Martin
Ricky Thomas
Roisin Salmon
Sarah Duryea
Scarlett Lassoff
Shamar Bennett-Skepple
Shani Kantor
Silas Grocott Cain
Sophie Gouk
Winter James
Set Team 2023

Enzo Conti
Lucas Ferrari
Eva Victoria Stanistreet
Jack Reilly
Ivy Leavold
Roland Bell
John Coutsoudis
Athena Ross-Michaelides
Temple Guardians 2022
Amy Bennett
Bethany Burgoyne
Eleanor Isis Fry
Grace Cronin
Iona McNeil
Max Warner
Josh McCormack
Kevin Campbell Davidson
Loe D'Arcy
Porscha Bennett-Skepple
Priya Francome-Wood
Sinan Güçlü
Susanne Husebo
Winter Elizabeth Mary James
Set Team 2022
Juliana Caviedes Tello
Naomi Ngoo
Byron Lambo-Hills
Photographer
Rachel Hardwick
What's the point of it all?
Being comforted in the permission to let your identity go and attempt to live as nobody.