At BOOMTOWN 2022

THE TEMPLE OF ZERO


If you are not living in the now, you're defining yourself by the past identity you have built or others have built for you, or if you're stuck in the future, you play a movie in your head and continually reaching for something that doesn't exist or fearing it will turn out differently.

Have you tried turning it off and on again? The Temple of Zero allows you to connect to yourself, to each other, and THE WIFI. Tap in to the root of all things, via the great mycellium network, found below Botanica district and stretching out across the whole city.

The Temple of Zero is a space to disconnect, to reset, to hydrate. 15 minute experiences. Step away from the chaos of Boomtown to a place of stillness and silliness.
Director/Designer/Producer
Sofi Lee-Henson
Temple Guardians
Amy Bennett
Bethany Burgoyne
Eleanor Isis Fry
Grace Cronin
Iona McNeil
Max Warner
Josh McCormack
Kevin Campbell Davidson
Loe D'Arcy
Porscha Bennett-Skepple
Priya Francome-Wood
Sinan Güçlü
Susanne Husebo
Winter Elizabeth Mary James
Set
Juliana Caviedes Tello
Naomi Ngoo
Byron Lambo-Hills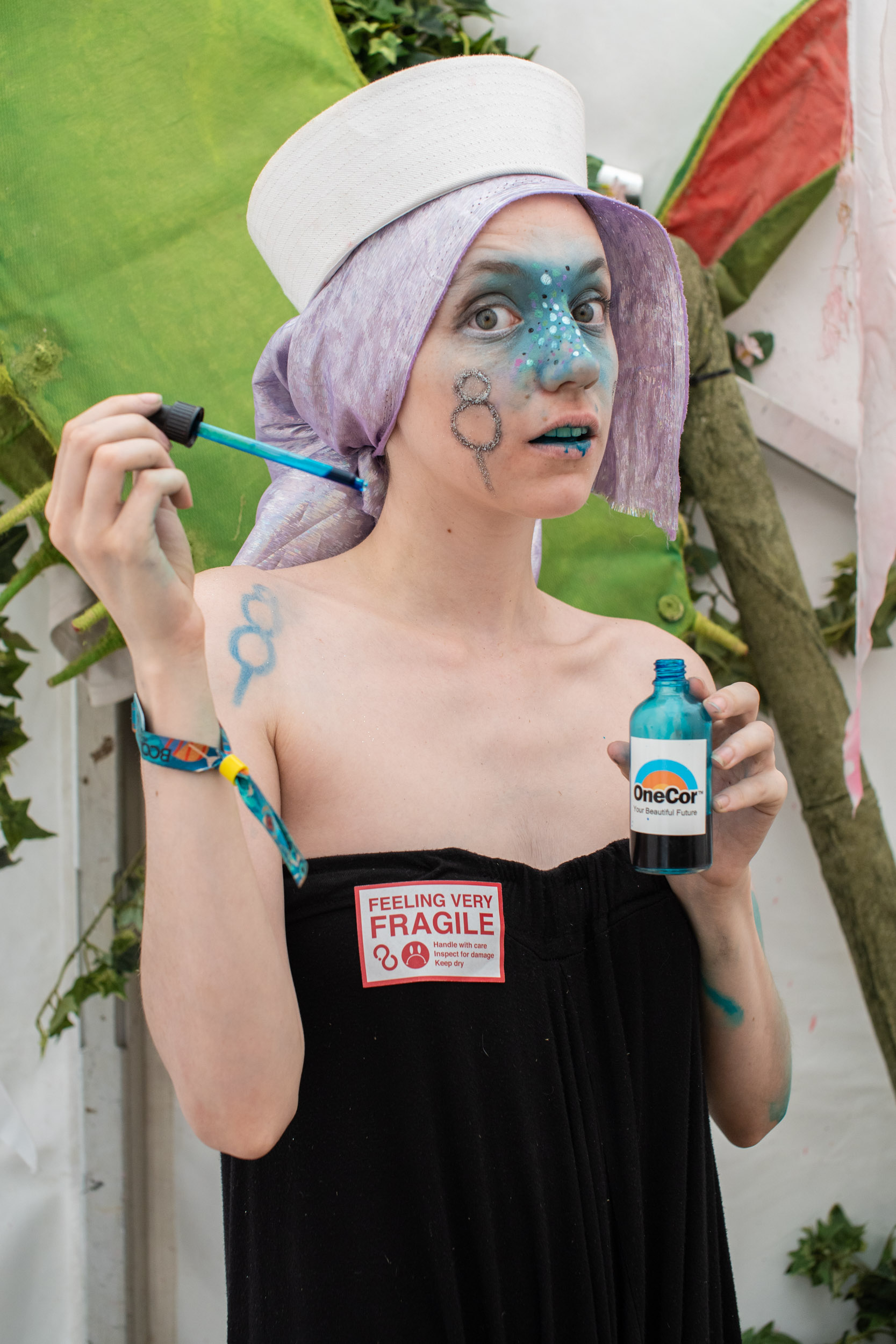 What's the point of it all?
Being comforted in the permission to let your identity go and attempt to live as nobody.